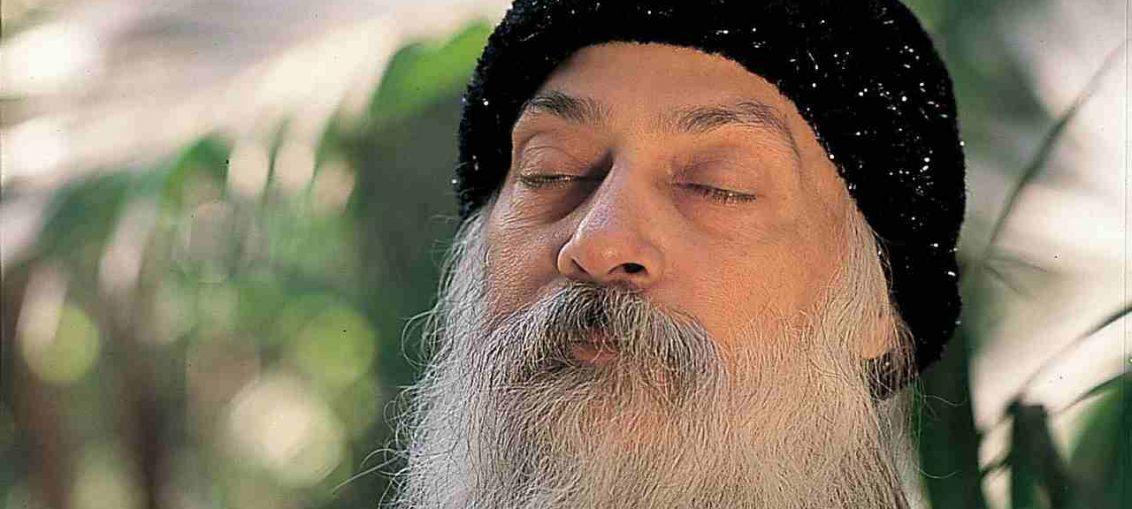 When people come to me and they ask, "How to meditate?"
I tell them, "There is no need to ask how to meditate, just ask how to remain unoccupied. Meditation happens spontaneously. Just ask how to remain unoccupied, that's all. That's the whole trick of meditation – how to remain unoccupied. Then you cannot do anything. The meditation will flower."
When you are not doing anything the energy moves towards the center, it settles down towards the center. When you are doing something the energy moves out. Doing is a way of moving out.
Non-doing is a way of moving in. Occupation is an escape. You can read the Bible, you can make it an occupation. There is no difference between religious occupation and secular occupation: all occupations are occupations, and they help you to cling outside your being. They are excuses to remain outside.
Man is ignorant and blind, and he wants to remain ignorant and blind, because to come inwards looks like entering a chaos. And it is so; inside you have created a chaos.
Courage is needed – courage to be oneself, and courage to move inwards. I have not come across a greater courage than that – the courage to be meditative.
David Hume, one of the great British philosophers, tried once… because he was studying the Upanishads and they go on saying: Go in, go in, go in – that is their only message. So he tried it. He closed his eyes one day – a totally secular man, very logical, empirical, but not meditative at all – he closed his eyes and he said, "It is so boring! It is a boredom to look in. Thoughts move, sometimes a few emotions, and they go on racing in the mind, and you go on looking at them – what is the point of it? It is useless. It has no utility."
And this is the understanding of many people. Hume's standpoint is that of the majority. And that is difficult for such people – if he had been a little more patient, by and by thought disappear, emotions subside.
If Hume had waited a little longer, then darkness also disappears. Because you have lived in the hot sun outside for many lives your eyes have become fixed, they have lost flexibility. They need tuning. When one comes inside the house it takes a little while, a little time, a patience. Don't be in a hurry.
In haste nobody can come to know himself. It is a very very deep awaiting. Infinite patience is needed. By and by darkness disappears. There comes a light with no source There is no flame in it, no lamp is burning, no sun is there.
That's why Hindus call their prayer time sandhya. Sandhya means twilight, light without any source.
When you move inwards you will come to the light without any source. In that light, for the first time you start understanding yourself, who you are, because you are that light.
You are that twilight, that sandhya, that pure clarity, that perception, where the observer and the observed disappear, and only the light remains."
Osho, Just Like That, Talk # 06