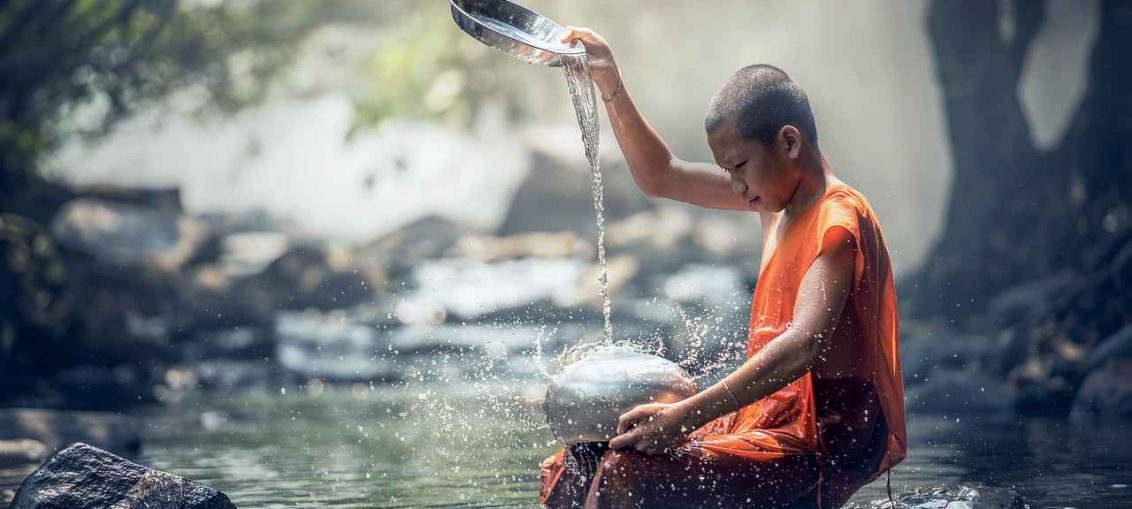 Q: If putting everything together in our bowls is important, why don't you as a teacher do it yourself? Don't you feel it is important for the teacher to set an example?
A: Yes, it is true, a teacher should set an example for his disciples. I don't mind that you criticize me. Ask whatever you wish. But it is important that you do not cling to the teacher. If I were absolutely perfect in outward form, it would be terrible. You would all be too attached to me. Even the Buddha would sometimes tell his disciples to do one thing and then do another himself. Your doubts in your teacher can help you. You should watch your own reactions. Do you think it is possible that I keep some food out of my bowl in dishes to feed the laymen who work around the temple?
Wisdom is for yourself to watch and develop. Take from the teacher what is good. Be aware of your own practice. If I am resting while you must all sit up, does this make you angry? If I call the color blue red or say that male is female, don't follow me blindly.
One of my teachers ate very fast. He made noises as he ate. Yet he told us to eat slowly and mindfully. I used to watch him and get very upset. I suffered, but he didn't! I watched the outside. Later I learned. Some people drive very fast but carefully. Others drive slowly and have many accidents. Don't cling to rules, to outer form. If you watch others at most ten percent of the time and watch yourself ninety percent, this is proper practice. At first I used to watch my teacher Ajahn Tong Raht and had many doubts. People even thought he was mad. He would do strange things or get very fierce with his disciples. Outside he was angry, but inside there was nothing. Nobody there. He was remarkable. He stayed clear and mindful until the moment he died. 
Looking outside the self is comparing, discriminating. You will not find happiness that way. Nor will you find peace if you spend your time looking for the perfect man or the perfect teacher. The Buddha taught us to look at the Dhamma, the truth, not to look at other people.
– BODHINYANA, A collection of Dhamma Talks by The Venerable AJAHN CHAH